Najeeb
A 5,000.0 sft residence.
The well-lit house is arranged in three levels with the upper two levels connected through a double-height space between the dining and the family. This two levels contain most of the rooms – living with visuals of the garden surrounding it, the dining stepping out to a landscaped court and the 4 bedrooms opening out to private balconies. The lower level contains the garage and a theatre.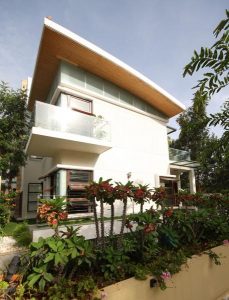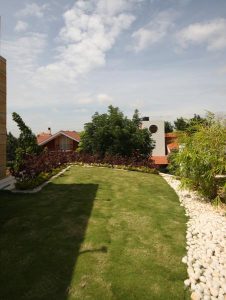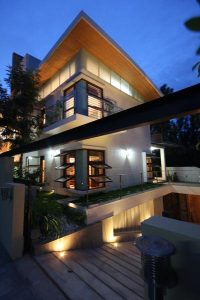 Use of stones on floor and on walls provide a feeling of a rustic tropical setting. This setting is further enhanced by the wood clad curved roofs covering the upper floors. A terrace garden on the curved roofs cool the rooms below.