Ggfc
Greater Grace Fellowship- a church
An 8000.0 sft space features the worship place at the lower level and a bible school at the upper. The minimalist facade is  dominated by the spire like sheer wall with a cross shaped opening.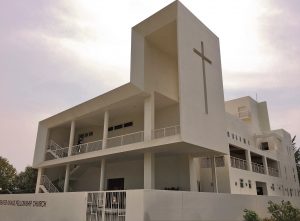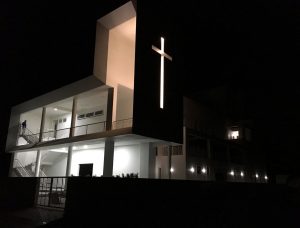 The worship space receives streams of light from the 2 level glazed openings arranged in a ' piano keys ' format.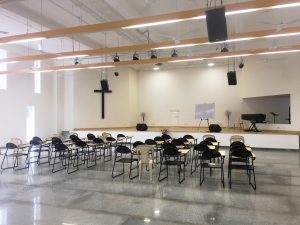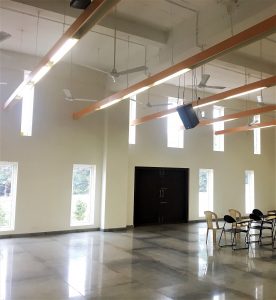 The break out space at the school level is covered with bamboo reeds for a calming effect, creating a tranquil and soothing space.
This bamboo feature is also seen on the ceilings of the school and the common areas, with its texture felt on the concrete ceiling surfaces which are left without plaster.